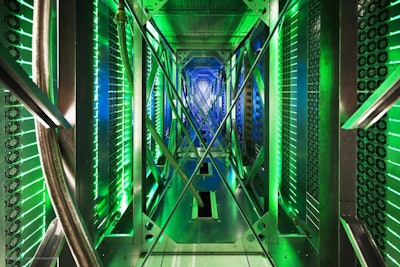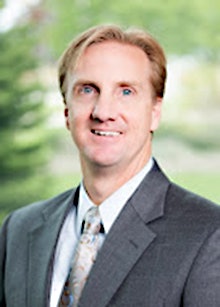 "Change is inevitable. Growth is optional." These words of wisdom from John C. Maxwell are both cautionary and instructional for supply chain operators struggling to stay abreast in the evolving global marketplace, an environment that shifts daily on the wings of emerging technologies.
The days of handwritten orders, taken over the phone or at a service desk, have long been replaced by vast E-commerce engagement models, including everything from electronic data interchanges (EDI), Internet-based self-service portals, mobile apps and the growing deployment of machine-to-machine communications known as the Internet of Things.
Truly, if your business involves distribution and warehouse management anywhere along the supply chain, you need to evolve away from the IT business.
The financial wherewithal it takes to maintain aging and disparate IT infrastructure assets alone is enough to support the case, not to mention the brain trust required to keep the engines stoked for a forward thrust into the marketplace.
A More Practical Approach
Given the unpredictability of technology in the face of expanding prospects for supply chain companies worldwide, hosting hardware, software or both in the cloud has never been more compelling. Indeed, to achieve radical efficiencies in today's dynamic distribution business, a cloud-based technology strategy represents the most cost-effective way to flexibly scale your business to meet emerging opportunities.
The question is, how much of your IT domain should you host on the cloud?
Three Basic Arrangements
Determining what to host on the cloud comes down to a cost-benefit analysis. What technologies are you currently vested in, and are they viable? What are your business goals, and can your current infrastructure bear the burden? If you don't have a modern solution in place, what will it cost to upgrade? What return can you expect from the various options, and can you sustain the investment as you move forward?
Cloud service providers typically offer hosted arrangements in three varieties: public, private and hybrid. In each case, clients receive seamless on-demand access to their information at a scalable, predictable, pay-as-you-go rate.
In a public cloud scenario, infrastructure costs are shared among a group of users who contract for a secure, dedicated partition on the system in which to store software and information. The hosting center manages and supports the facility. If more space is needed, the contract can scale to accommodate accordingly.
In a private arrangement, the service provider builds a computing environment exclusively for the client, typically housing all assets at a secure, external facility where they manage and support the assets. Clients can also host the assets in their facilities; however, greater security and flexibility can be achieved in an off-premise environment. Either way, the client retains total ownership of the hardware and everything on it. Clients also gain the added security of not sharing any assets.
In a hybrid arrangement, the service provider hosts certain designated assets, externally provisioned for on-demand access. Generally, the most sensitive information is housed in a private cloud. Other data would then be hosted in a public cloud, affording efficiencies based on changing business priorities. Most mid-tier companies in the supply chain business today rely on a hybrid arrangement, as it provides a combination of control, cost and scalability.
It Makes Business Sense
When you consider that companies owning on-premise equipment pay for 100 percent of their technology utilization, yet on average, use only 9 percent of their capacity, the benefits of hosting any or all of your distribution technology in the cloud begins to make sense.
First, in a cloud arrangement, it isn't necessary to purchase bigger, faster machines every time the user expands or a legacy system reaches its useful shelf life. The client simply upgrades its agreement to accommodate more users, expands its data stores or increases its computing power. Because of this, the user's operating capital is freed up to support core operations and pursue emerging opportunities.
In addition, for organizations that employ an IT department, cloud services free up staff to work on more important, mission-critical projects. In general, outsourcing all or part of your IT assets to the cloud can return as much as 5,600 hours in labor to your business over the course of three years. Imagine what you can do with that valuable savings.
And finally, the business stability gained by hosting network data in the cloud can be quantified in several key areas. First, the fixed subscription payment model helps users plan and budget with greater accuracy and consistency. Secondly, penalty-based service level agreements guarantee system performance. Finally, because users purchase only the assets they need, they can stop "throwing away" aging assets and rest assured of remaining on the cutting edge of distribution technology.
The fact is, there has never been a better time to consider a cloud-based distribution solution. Companies that do may very well find themselves on cloud nine for business gains.
About The Author: Scott Brown is executive vice president of Global Cloud and Customer Support Services at IBS, a world leader in distribution resource management software, providing ERP and WMS business applications for the wholesale, distribution and manufacturer/distributor markets. For more information about IBS, or to contact Mr. Brown, email scott.brown@ibs.net.
(Top image: AP Photo)