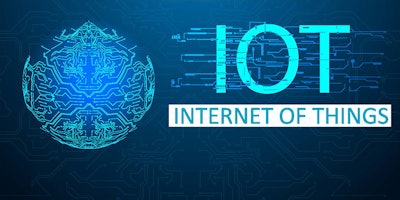 By offering third-party-enabled Industrial Internet of Things (IIoT)-based products and solutions, industrial automation vendors have evolved to provide proprietary digital platforms via the Product-as-a-Service (PaaS) business model. The trend of digitalization in end-user industries prompted automation vendors to invest in IIoT technologies across diverse applications, and they are now looking to integrate these technologies to complement conventional automation systems and give end users better control over the systems' functionality.
"The advent of Industry 4.0 is disrupting the partnership ecosystem in industrial automation, with start-ups and independent software vendors (ISVs) partnering with automation vendors to develop digital capabilities and solutions," said Rohit Karthikeyan, Senior Research Analyst, Industrial Automation & Process Control at Frost & Sullivan. "Automation vendors will aim to standardize their portfolios through M&As and partnerships, and drive growth in their respective business segments. The consolidation of their IIoT portfolios will result in the upselling and cross-selling of automation solutions and create fresh revenue streams."
Frost & Sullivan's recent analysis, Global Industrial Automation Market Outlook, 2018, highlights the IIoT platform offerings of major automation companies and compares their products and services. It underlines the role of start-ups with niche capabilities in operational and information technologies in 2017. The analysis also details the market landscape of the key participants in process automation, hybrid automation, and discrete automation markets.
"As the North American and European markets are in the midst of a downturn, vendors are focusing on the developing economies of Asia-Pacific, Africa, and Latin America. Not only do these regions have a high number of greenfield projects, but they also enjoy significant government support," noted Karthikeyan. "More than 40 percent of the end users in these markets are small- and medium-sized enterprises encouraging vendors to deliver cost-effective products and educate them on the value of IIoT-ready solutions in process optimization and control."
In addition to maximizing market expansion opportunities, proactive automation vendors will also explore opportunities in:
Forging strategic partnerships with pure-play IIoT providers to add value to their existing offerings and becoming a single point of contact for end users.
Diversifying into electrification products. Automation vendors have to focus on developing solutions that will enable traditional oil & gas companies to foray into the power business.
Promoting open-source controllers. The introduction of app logic controllers (ALC) has bolstered the market as the system is driven by open-source programming, wherein end users can download and use an app to control a specific application. This, in turn, has created revenue streams for app developers, hardware providers, and system integrators.
Shifting from hardware to software and services. Vendors can ease clients' shift to digital technologies by minimizing their investment risks by employing novel business models such as PaaS, pay-per-use, and licensing.