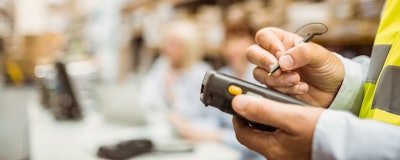 It is impossible to discuss the current success of the warehousing market without mentioning Amazon. Not only is the online retail giant rapidly purchasing facilities and building new relationships with distributors in order to meet its 2-day delivery guarantee to its record-breaking number of global Amazon Prime subscribers, but it is also prompting other retailers to do the same in order to remain competitive. Many experts agree that the explosion in ecommerce is likely a reason why the number of warehouse jobs has grown consistently since 2010, a trend which will surely continue for years to come. The company is also often credited with showcasing the potential efficiency gains that can result from successfully combining human workers with highly advanced technology. To follow in Amazon's footsteps, many manufacturing and warehousing facilities are also shifting to Industry 4.0 by adopting practices that effectively connect the workforce to digital and physical systems utilizing the Internet of Things (IoT) in order to improve efficiency.
But while Amazon has made news for introducing advanced robotics and artificial intelligence to its warehousing floors, that degree of innovation to improve efficiency is just too far-fetched for many organizations that still rely on printed work orders and handwritten processing notes. Ask anyone involved in order fulfillment about what some of the most inefficient processes are within their operations and many will agree that the paper-based piece picking and packing systems are a top culprit. Frequent picking errors occur due to outdated information regarding order requests and inventory levels, and communications between floor workers and customer-facing service team members can never occur in real-time when using paper-based systems.
So how can warehousing facilities update these paper-based systems without completely overhauling their operations to begin their path towards Amazon-like efficiency? As I mentioned in a previous article, the first step that an organization should take to reap the benefits of IoT-enabled technology is to put mobile devices in the hands of its workers. By doing so, employers are equipping their workforce with the power to access critical information and data in real-time. And unlike introducing robots into the workforce, providing mobile solutions such as 2-in-1 tablets and handhelds to workers will not cause a major disruption in operations, as workers typically use similar technologies in their daily lives.
Once an organization is onboard with investing in mobile technology for their operations, choosing the right technology out of the vast amount of options available on the market can be a daunting task. To make this decision easier, here are three considerations that warehouse managers and distributors should keep in mind in order to determine the best mobile solution for their business:
Durability – Any technology introduced in a warehouse environment needs to be able to handle its inherent inclement elements. Workers can often be found on their feet moving between dusty picking and packing locations, going up and down forklifts, moving shipments from rainy loading docks, or managing inventory in food storage units with sub-zero temperatures. Screen quality is incredibly important as it must stand up to drops and dings and personnel haphazardly using a screw driver in lieu of a stylus. Detailed data must also be easily readable on the mobile device display in both direct sunlight and in dimly lit warehousing aisles. If the mobile solutions you are considering cannot meet these physical demands, they will undoubtedly fail and cause downtime, which will have compound negative effects to the efficient operations of the flow of goods in and out of the warehouse.
Flexibility & Design – In addition to being durable, mobile technology must be able to adapt to take on the tasks necessary for a day's workload. Some employees may need something that can fit in the palm of their hand and that can be easily retrieved from their pocket for data capture while others may need a larger device that can accommodate an attachable keyboard for more intensive data entry. Regardless of which device you choose, there are certain accessories that are an absolute must-have for a warehouse environment, such as attachable barcode scanners, NFC readers, and various options for industrial, office and vehicle mounts, which will make the device easy to handle, carry and use whether on foot or forklift. Additionally, since warehouse workforces are typically shift-based and mobile devices will need to be utilized for hours on end, it is important that devices are engineered with either long-life batteries or hot-swappable battery options supported by multi-bay battery chargers to avoid dreaded downtime.
Price Point – Considering the average company loses $390,000+ annually because of mis-picks in the warehouse, it actually makes a lot of sense to invest in technology that can help to improve accuracy of picks altogether. When workers have access to mobile devices connected to real-time information, the frequency of mis-picks will decrease tremendously. So, should an organization invest in less expensive, cheaply made consumer mobile technology or make a larger investment in rugged devices that will last for years? When making this decision, it is important to look at the cost of mobility holistically. Once you do, the cost of those high-performance rugged tablets, handhelds, or 2-in-1 devices you really need won't seem so high, as you will probably find that your investment in rugged computing devices will end up increasing productivity, reducing operating costs, and improving your competitive advantage thanks to their unmatchable flexibility and long-term stability.
When you consider that the use of efficient work practices is the most important success factor for organizations within the warehousing and distribution market, deciding to invest in mobile technology to improve worker productivity makes perfect sense. While your sales goals may not be as lofty as Amazon's, picking the right mobility solutions will have you feeling just as smart as Mr. Bezos.
John Graff is Chief Revenue Officer of Xplore Technologies.