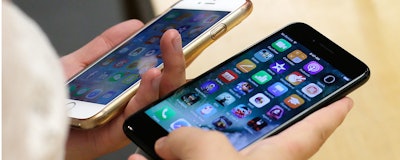 After a decade of growth, the global smartphone market came to a standstill in 2017. According to latest estimates from market research firm IDC, a worldwide total of 1,472 million smartphones were shipped in 2017, virtually unchanged from the 1,473 million units shipped in the previous year.

With smartphone penetration reaching saturation levels in many regions and (real) technological advances becoming rarer and less obvious to the average user, it was only a matter of time before the market reached this point. The question at hand being whether things will start going downhill from here. The fact that shipments declined by a more significant 6 percent in the fourth quarter of 2017, could be seen as a sign for worse things to come in 2018.

"With ultra-high-end flagships all the rage in 2017, many of these new bezel-less wonders proved to be more of a luxury than a necessity among upgraders", IDC research manager Anthony Scarcella says about the iPhone X and other recent smartphone releases. Trying to convince consumers of paying even loftier prices for the latest and supposedly greatest devices could be the best if not the only way for Apple, Samsung and the like to maintain a level of growth going forward.