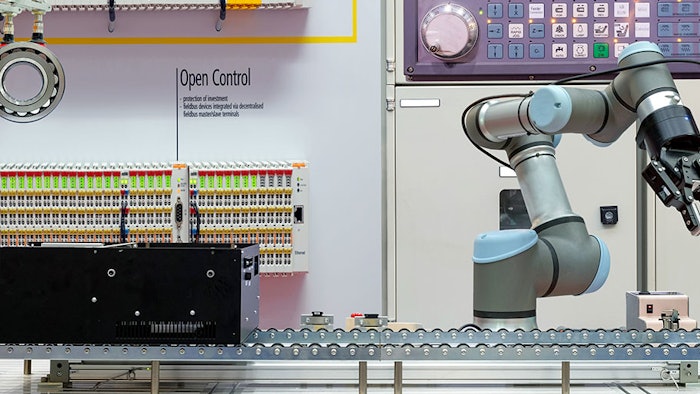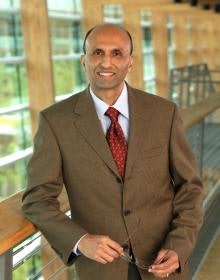 If your New Year's Resolution for 2018 is to get fitter or to run faster, if you're looking to show off a fresh pair of data-powered sneakers at the gym, or you're one of those consumers who habitually treads technology's bleeding edge, Adidas has a shoe for you.
It's called the Futurecraft 4D, and Adidas touts it as the first shoe manufactured with a component creation process called "digital light synthesis" that infuses advanced production techniques and materials (digital light projection, oxygen-permeable optics and programmable liquid resins) with 17 years of runner data to produce a sole that is optimized for the wearer. What's more, they're made without traditional prototyping or molding.
Adidas aims to sell 100,000 pairs of the Futurecraft 4D by the end of 2018. That the shoe earned Fast Company's Innovation By Design Award and was among Time Magazine's 25 best inventions of 2017 certainly won't hurt the cause.
As Adidas was due to deliver the first Futurecraft 4D to retailers in late 2017, it also was launching a new consumer app that provides customized content to consumers based on their preferences, behavior and interactions.
"The Adidas app is a great example of the premium, connected and personalized experiences we want to create across all our consumer touch points," explained Joseph Godsey, head of digital brand commerce for the sporting goods company. "The app is an integrated part of the Adidas digital ecosystem; it enables us to further evolve our business and ensure eCommerce continues as our fastest growing sales channel."
Adidas is just the latest example of how companies are relying on customer data and agile manufacturing processes — foundational elements of Industry 4.0 — to drive innovation and transform virtually every segment of manufacturing. Not only are data, and the digital tools used to collect, store and analyze it, revolutionizing the processes behind what we make and how we make it, they're also giving manufactures the raw material and the means to reinvent how they engage with customers.
The ever-extending tendrils of the Internet of Things (IoT) — 8.4 billion connection points and counting — provides manufacturers with massive new opportunities to monetize data. They can use data to improve internal processes and decision-making; they can use it like Adidas and many others are, to inform development of new products; they can use it to wrap information around existing core products and services to strengthen their value proposition; and they can even turn that data into new revenue streams by packaging, analyzing and selling it to parties that see value in it. A recent white paper from SAP explores these pathways, and details the tech frameworks that need to be in place to capitalize on the opportunities that each pathway presents.
In 2018 and beyond, expect many more manufacturers to follow the lead of companies like Nest and John Deere, each of which have found inventive ways to monetize the data their sensor-laden, IoT-connected products collect. The home thermostat company Nest, for example, is using data it gathers to build incentive-based energy usage programs in partnership with utility companies. Deere, meanwhile, is packaging its sensor-equipped agricultural machinery with data analytics services that help farmers more efficiently manage their fields and crops.
Data and business analytics ventures such as these are now firmly entrenched in the manufacturing mainstream. Close to 90 percent of industrial manufacturers are either currently offering IoT-driven products and services to customers or are in the process of developing them, according to findings from a survey by MAPI.
As Adidas, Deere and Nest are demonstrating, there are various ways for manufacturers to lace up their Industry 4.0 shoes and run in them (last lame footwear metaphor, promise!). But doing so requires powerful data-driven business intelligence solutions, along with the right choice of partners and business models.
The manufacturers best positioned to gain and maintain a foothold (sorry, another slip) in the Industry 4.0 world will be those that invest in solutions that empower them to leverage intelligent products, emerging technologies and shifts in customer attitudes. Generally speaking, that means they need tools to:
• Connect them to their own internal equipment and processes to maintain uptime, manage resource consumption, shorten cycle times, improve product quality and generally boost operational efficiency. These improvements don't just manifest internally, either. In the case of consumer goods manufacturer Jabil, for example, investments in robotics, 3D printing and other analytics, IoT and machine-learning tools not only have improved product quality, they have brought Jabil's supply chain closer to the end user, so it can develop and deliver customized, personalized products quicker. The goodwill and trust that generates has strengthened customer retention and loyalty, fortifying the company against existing competition and potential new market entries. 
• Enable them to readily exchange data with supply chain partners and customers to create an intelligent asset network.
• Afford them access to the latest Industry 4.0 advances — in areas like cognitive computing, machine learning/artificial intelligence, manufacturing techniques, augmented reality, blockchain, voice-controlled user interfaces and robotics.
• Empower them to develop new revenue streams around conventional and non-traditional business models, such as a service subscription model, where consumers gain indefinite access to connected products, services and/or data, provided they continue to pay a subscription fee for them. An example of this is Xerox moving to a subscription model with certain customers in lieu of selling them a copier. Another example is a model whereby a manufacturer, via a third-party data marketplace, sells the data it has gathered.
 • Allow them to directly engage with, respond to and influence consumers, because that's how opportunities for new services and products are uncovered and lasting relationships of trust are built. The first step is to put systems in place for collecting data on how customers use products or services. Then, armed with a more thorough understanding of the customer experience, manufacturers can incorporate the customer "voice" into the various rungs of the product value chain.
• Open the door for customers to assume an active role in developing new products and services. Manufacturers and their customers can work together, using visualization tools and other interactive solutions, to create personalized products and value-added, data-based services. Once conceptualized, these products can rapidly and cost-effectively be created using connected manufacturing.
Whether they make shoes or shoelaces, whether they build equipment for a smart home or for a smart farm, it's becoming increasingly difficult — and increasingly unwise, from a competitive standpoint — for manufacturers to overlook the opportunities and the imperatives that accompany Industry 4.0. A confluence of factors, from the rapid rise in data volume and computational power, to the fast ascendance of technologies that blend the digital and physical worlds, give them the tools to differentiate themselves. Not only are these tools proven to save time and money through connected manufacturing, they're providing a launch point for entirely new revenue streams and new ways of doing business, using input directly from the customer.
Pradeep Amladi is Vice President of Marketing, Manufacturing, Energy and Natural Resources Industries at SAP.