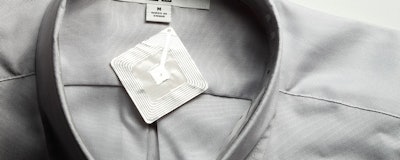 A "perfect storm," "a crossroads," "a tipping point." These are all familiar phrases used lately to describe the state of retail. Retail is, in fact, rapidly changing and entering an exciting new phase. But there is much work to be done to effectively deliver on consumer demands for a better, faster, more engaging shopping experience.
Inventory management becomes ultimately more complex in retail's next chapter. Stores need to be reimagined to prioritize convenience and experience, so associates need to know exactly where inventory is at all times. A retailer's digital experience needs to dovetail seamlessly with store offerings, so accurate data and a wide product selection become crucial to securing the sale.
To thrive in this new paradigm, the most forward-thinking retailers and their manufacturing partners are leveraging item level radio frequency identification (RFID) to optimize their inventories and know exactly what they have in stock so they can make it available to satisfy today's demanding consumers. Through inventory visibility, RFID implementation helps retail companies capture the business of customers who shop at both stores and online by providing a solid foundation to launch omni-channel innovations. Particularly as store fulfillment and click-and-collect programs rise in popularity, inventory visibility is an important supply chain asset. RFID instills confidence in those who touch inventory at all levels — from management down to store associates — and is the crucial enabler of that product being located quickly for the customer who wants it.
Let's explore the perspectives of RFID "power users" — those who have fully deployed programs that are showing real results — and see what lessons can be learned to ensure survival in this brave new world.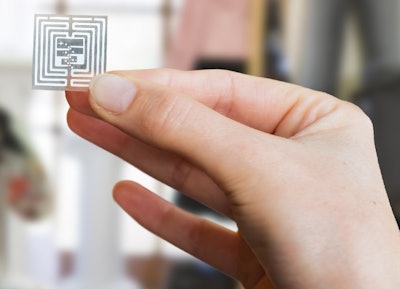 A Retailer Perspective
Much press discussion has been devoted to new innovations, such as dressing room smart mirrors and other Internet of Things features that will truly create memorable and convenient store experiences. But none of these advances will matter if the retailer fails to match their inventory with what the consumer wants. The ability to track merchandise, not just for consumers, but for employees looking to find products, is bolstered by the real-time inventory visibility that RFID brings.
As such, RFID has been adopted and used by some of the world's largest retailers to help them answer two important questions in inventory management — "What do I have?" and "Where is it?" According to Auburn University studies, RFID has been proven in several use cases to reduce inventory cycle count time by 96 percent and increases a retailer's confidence in SKU-level item availability helping boost sales from 2 to 20 percent.
One RFID power user, Macy's, has been a trail blazer in RFID implementation to support omni-channel innovations. The company made a commitment last year to tag 100 percent of its merchandise with RFID by the end of 2017. As a result, all product vendors have been asked to supply merchandise already fitted with RFID tags for true source-to-store visibility.
According to a survey from the Platt Retail Institute, Macy's has shown solid ROI. Inventory markdowns have decreased. Full-price sales increased 2.6 percent. The ability to fill orders of RFID-enabled merchandise was 6.1 percent more than for non-enabled merchandise. A 2016 Kurt Salmon study noted that generally, companies with enhanced inventory accuracy from RFID can increase sales by as much as 25 percent by enabling a higher number of shoppers find the specific product they want.
A Manufacturer Perspective
Leading manufacturers also set themselves up for success with RFID tagging, particularly when the tags are applied at the point of manufacture. These brands are leveraging the technology to improve their inbound receipt and outbound validation processes.
Women's outerwear brand Herman Kay — another RFID power user — is just one example of a brand owner that has accelerated their implementation of RFID technology. In only four months, Herman Kay completed their deployment of item level RFID and successfully responded to a request from their retailer partner, Macy's, to adopt RFID.
To expedite the process of creating and applying RFID hangtags to items at their manufacturing sites, Herman Kay selected several solution providers that were members of the GS1 US Apparel and General Merchandise Initiative, a collaborative group that represents a broad cross-section of industry trading partners to develop solutions to supply chain challenges using GS1 Standards. They quickly found that human error was virtually eliminated — RFID automated product verification and picking processes that were previously manual. For instance, garments that are blue, black and charcoal hanging in plastic bags in a warehouse can all look the same. The serialization that RFID provides can now confirm styles and colors for each order, and more importantly, each specific store location that is requesting the items.
Ultimately, RFID helps both retailers and manufacturers improve inventory management and create seamless shopping experiences. By evolving their business processes, they essentially create a sustainable model that keeps up with the changing behaviors of consumers well into the future.
Michelle Covey is Vice President, Retail Apparel and General Merchandise at GS1 US.