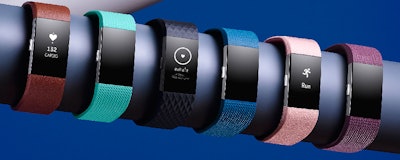 Wearable fitness device maker Fitbit has retained its lead in the global wearables market in 2016. The San Francisco based company shipped 22.5 million units in the past year, a slight increase over its 2015 total. Fitbit's focus on fitness tracking functionality continues to resonate well with customers and the company's strategy to market its devices to large corporations as part of corporate health initiatives is paying off. However, Fitbit suffered a significant setback in the fourth quarter, when shipments declined by more than 20 percent year-over-year.

Apple, the company with the highest average selling price by far among leading wearables makers, shipped 10.7 million Apple Watches in 2016, representing a slight decline from the 11.6 million units it shipped in 2015. Apple did have a very successful holiday quarter though, with the release of the Series 2 Apple Watch pushing shipments to 4.6 million in Q4 alone.

Overall, the wearables market's growth slowed down in 2016, according to IDC. After having nearly tripled in 2015, worldwide unit shipments amounted to 102 million in 2016, up from 82 million in the previous year.
This chart shows worldwide wearable device shipments by the Top 5 vendors.