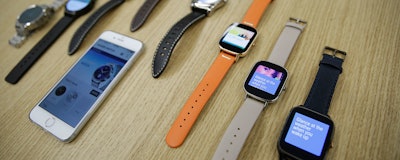 When Apple introduced the Apple Watch in April 2015, many pundits expected smartwatches to become the next big thing and emulate the success of smartphones and tablets. And while the Apple Watch definitely made its mark and quickly became the most popular smartwatch out there, the market as a whole never really took off.

Doubts about the added benefit of smartwatches in between smartphones and considerably cheaper fitness armbands always lingered, and the lack of obvious killer features didn't help broader adoption either.

In the past quarter, the global smartwatch market saw its first contraction, with worldwide shipments declining by more than 30 percent year-over-year. According to IDC's estimates, shipments amounted to 3.5 million units between April and June this year, down from more than 5 million in the past year. While it needs to be noted that last year's June quarter marked the launch quarter of the Apple Watch, it took both the smartphone and tablet markets years to see their first year-over-year declines after Apple had entered and thus made them the next big thing.
This chart shows estimated global smartphone shipments since Q2 2014.