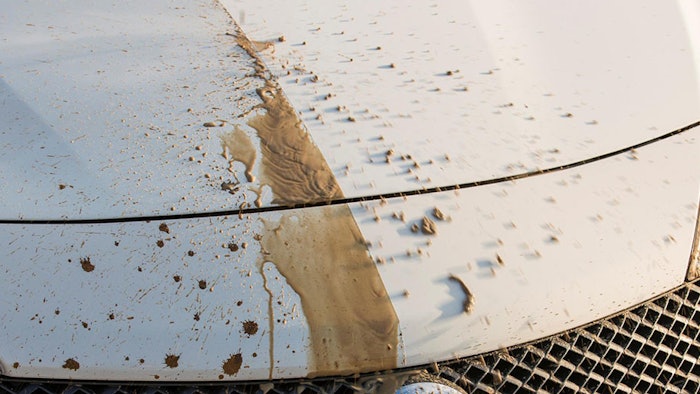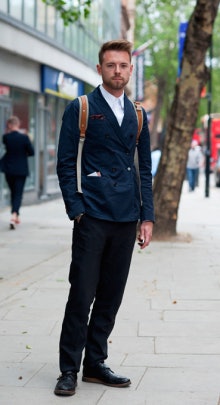 We've come a long way when it comes to paint. From Stone Age man first discovering the colorful potential in rocks through to oil paints of the renaissance, mass production in the Industrial Revolution right through to the advent of acrylic paints in the 1940s — as this handy BBC timeline shows — developments have helped us to use paint in bigger and better ways.
The latest advancements in the industry are pushing the boundaries further still. Greater technology is able to allow for the preparation and application of paints in a manner of different ways.
Self-Cleaning Paint: A Futuristic Dream Come True
Dealing first with types of paint, the technology now available to scientists is helping them to develop types of paint with new and highly useful properties.
Tech Times shows how a new 'nanocoating' — a paint made from coated titanium dioxide nanoparticles — can actually help to create 'self-cleaning' waterproof surfaces.
The article quotes chemist Yao Liu, who explained: "Being waterproof allows materials to self-clean as water forms marble-shaped droplets that roll over the surface, acting like miniature vacuum cleaners picking up dirt, viruses and bacteria along the way."
Developments such as this can clearly have a big impact on surfaces exposed to extremes, be they indoor or outdoors.
Making Paint Surface Preparation Safe and Eco-Friendly
The way in which surfaces are prepared for painting has also changed drastically thanks to technology.
In years gone by businesses deployed the technique of 'sandblasting' to strip the paint off a surface and render it ready for a fresh look. It worked but it was far from perfect — throwing up dangerous levels of dust.
Nowadays, facilities such as Airblast AFC blast booths use new materials that can be recovered and re-used, making the process of industrial blasting much safer and much more efficient. Given that it's vital for large structures — from wind turbines to jumbo jets — to display the right branding — developments in this field have been crucial for businesses in many sectors.
Planning a Painting Project? There's an App for That
Aside from new types of paint and alterations to the way it's applied, there's another way in which technology is reaching its tentacles into the painting industry.
In the planning and management of industrial painting projects, apps are helping people to carry out their jobs more effectively. Whether it is modelling a project in a virtual world or handling the paperwork and documentation required on a complex job, there are apps that are helping the industry to run much more smoothly.
It's unlikely that this picture will stand still. As the drive for energy efficiency, need for bespoke high-quality products and innovations in technology continue to push on, expect to see more new paints, new techniques and new ways in which apps and software can assist.