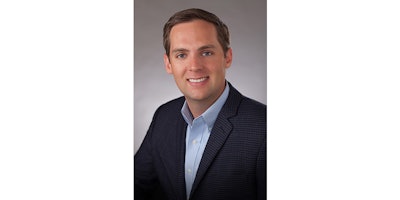 With Easter right around the corner, many people are heading to the store to grab holiday essentials, with eggs as one of the most sought-after commodities.
It's tradition to decorate, dye, eat and even hunt for eggs on Easter, so it's no surprise that demand spikes around the holiday. According to The Incredible Egg, Americans ate more than 2.7 trillion eggs in 2017. Fueling that demand is an intricate supply chain supported by farmers, food manufacturers, wholesalers, distributors, restaurants and retailers. While an uptick in demand is a positive for egg producers, it's important to look beyond the sunny side of things and consider how seasonal trends have a domino effect on pricing.
Egg farmers face thin margins and volatile retail food prices. Any number of factors — from increasing feed prices and labor costs, to other setbacks including the bird flu — and even the increased demand for cage-free, organic eggs, can create profitability obstacles. The USDA estimates that it could cost almost $6 billion for the industry to build enough cage-free housing to satisfy commitments made by retailers, restaurants and food service providers over the next decade. For an industry that's already up against narrow margins, it's more important than ever to develop a strategy for when bumps in the road occur.
So, what can egg producers do to meet demand and overcome pricing pressures? It starts with taking a hard look at the supply chain and optimizing revenue potential where possible, especially during times of peak seasonal demands like Easter. Egg producers need to take a proactive approach to selling to find balance between supply, demand, farming costs, distribution costs and the many other factors that impact profit margin. Egg prices during first quarter earnings are expected to be more than 35 percent higher compared with the same period in 2017, according to the USDA. Producers must be equipped to price in real-time to keep pace with the fluctuating markets and optimize revenue.
Artificial intelligence (AI) tools and dynamic pricing science can help food producers and distributors make quick, well-informed decisions in today's ever-changing marketplace. To sustain profitability in the midst of uncontrollable factors, it's critical keep these five capabilities in mind to help business strategies remain agile:
Analyze every item you manufacture and distribute on a daily basis to understand which products drive overall profitability and sales. When you know what your most profitable products are, you can prioritize these should you need to make a strategy pivot.
Understand customer price sensitivity and past customer reactions to pricing spikes. For instance, if you know that customer buying behaviors decline when a carton of eggs goes above $3.00, you'll be careful to stay under this threshold. If buying behaviors increase when a carton of eggs sells for under $2.00, then you can factor this into how you price. Of course, keep in mind that cage-free, organic eggs demand a higher price, and customers are willing to dish out more given the investment required to produce these high-quality eggs.
Adjust prices dynamically to account for shifts in underlying commodity prices, changes in market conditions and up-to-date supply information. It's difficult to anticipate factors such as the bird flu or the rising cost of bird feed, but these can substantially affect how you price. Dynamic pricing science technology can take all of these variables into consideration and provide you with the best strategy to maintain revenue streams.
Highlight opportunities for price adjustments, trade deals and other promotions by having more visibility into supply and inventory. This ties into understating customer price sensitivity. If you have a solid inventory and you're able to be flexible on price, especially during peak demand, it could pay off substantially.
Review and recognize at a granular level what adds value to the business, whether it's deals, discounts or promotions. Every industry is different, so when it comes to food, delve into what makes the most sense based on the product you're selling.
With the onset of advanced selling strategies powered by AI and dynamic pricing science, food manufacturers and producers can formulate winning pricing strategies that protect their margins. According to Gartner Research, a successful price optimization and management implementation can increase margins by 50 basis points or more, and increase revenue by up to four percent. Being able to execute on a strategy at a moment's notice will go a long way in maintaining a competitive edge and ensuring profitability. Egg producers that adopt this modern approach to commerce may find something even more valuable in their Easter baskets on April 1.