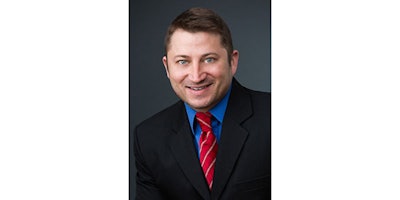 One of the most overlooked aspects of implementing a new on-premise or cloud-based software solution is the integration with existing systems. For example, just because your business processes automation solution integrates well with your ERP, doesn't mean it's plug and play and instant success. No matter how well-thought out the solution is, mistakes in the integration stage can tank the implementation.
There are three common mistakes companies make during the integration phase of a new solution implementation. Luckily, with a little forethought, these pitfalls can be avoided.
1. You and your provider are speaking in bits and bytes
Problem: When speaking with customers, too many providers either forget they're not speaking with other software developers or think that rattling off incomprehensible jargon will make them sound more valuable. If your solution vendor is only talking technology to you, you're missing half of the success equation. A successful integration isn't just about ones and zeros. It's about people.
Solution: Make sure your provider understands how you work. What processes are in place? Where are the skills gaps? What aspects of the integration make you anxious? If you go to the table with a clear idea of the operational piece, it will be easier for you and the vendor to get on the same page to ensure that every aspect has been thought through before the integration actually takes place. Work together to affect a change management process that ensures your employees are comfortable using the new solution and integration with existing solutions.
2. You don't know who has the legacy system knowledge
Problem: Many small to midsize companies contract with outside consultants to install their ERP. In many cases, the consultant sets up the system, trains employees in basic functions and then walks away without leaving anyone with substantive knowledge of how the system works behind-the-scenes. Down the road when you want to integrate sales order processing or accounts payable automation solutions into your ERP, you might be stymied by a lack of institutional knowledge on things like customizations or integration with other systems. Then you'll have to continually go back to the consultant in order to make any real changes. Essentially, you're tied to the contractor in perpetuity for any changes or modifications. This might be great for the original vendor, but it's bad news for you and your implementation.
Solution: Early identification of any knowledge gaps is key to a successful integration. You don't want an unexpected stall in an otherwise smooth process because you have to go track down someone with knowledge of the existing system. Identify whether or not you have an in-house systems expert in the beginning stages of the project, and make them available to talk to your new provider on all integration elements. If that person doesn't exist, you'll need to track down the original contractor, and that could take time. There's not a magic bullet solution for the unwitting ignorance problem. It requires research, and it's better to start on this process early on than in the midst of your integration.
3. You don't actively manage user adoption
Problem: It doesn't matter how pristine the solution you're presented with is. If your employees are working around it because no one has held their hands through the integration piece, it isn't going to provide a lot of value. The most important element to a successful integration is developing and implementing a thorough change management process.
Solution: Ensure the executive team understands that their sponsorship is vital not just during the implementation, but also on an ongoing basis. And it's critical that they do more than mandate adoption. Encourage them to patiently explain the reasoning behind the new system, how it will benefit end users and what support they can expect along the way. One simple way to do this is to follow the ADKAR process developed by change management training provider Prosci:
Awareness: Don't let employees be surprised by any phase of the integration. Make sure they're in the loop as each new piece becomes live.
Desire: You'll maximize adoption if you can show specific examples of how the new system will improve the lives of users. Show them what's in it for them and give them reasons to be excited.
Knowledge: Nothing will doom user adoption more than a lack of reference material. If users don't have the ability to quickly find answers when they get confused, then frustration will win out over a desire to learn the system.
Ability: Both initial and ongoing training is necessary for users to gain the hand-on skills they need to navigate the new system.
Reinforcement: Neither you nor the executive team can just walk away once the system goes live. Continually reevaluate adoption rates and inefficiencies, tweaking for optimal performance on an ongoing basis. Ensure executives continue to actively encourage employees to use the new system.
Don't sabotage your whole implementation by not actively managing the integration phase. With a little forethought and plenty of management support, you'll ensure that your integration melds into a powerful new solution that your users find just as brilliant as those who bought off on the idea in the first place.
About the author
Ben Braun is Director of Services for Esker Americas, a worldwide leader in cloud-based document process software. Esker has worked with dozens of clients in the food and beverage industry including Farmland, Bel Brands, Dr. Pepper Snapple, and Agua Mineral San Benedetto to successfully integrate order processing, accounts receivable, accounts payable and purchasing automation solutions into ERP systems including SAP and Microsoft Dynamics AX.