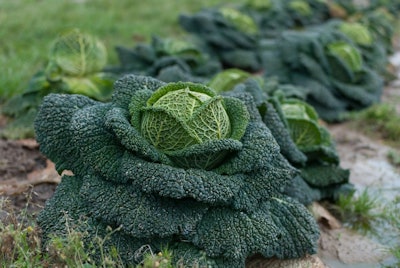 With pollinators at risk and companies trying to maintain habitats for the bees which food plants rely on, Walmart is taking a different tack when it comes to human influence on the environment. According to Science Alert, the retail giant has filed a patent for robots that could fly like bees.
These "unmanned vehicles" as the patent calls them, would host "a pollen applicator configured to collect pollen from a flower of a first crop and to apply the pollen collected from the flower of the first crop onto a flower of the second crop, and a sensor configured to detect presence of the pollen."
Walmart does have a stake in agriculture because of its grocery offerings, and may be trying to maneuver into a space where it can compete with Amazon's acquisition of Whole Foods. Working on the first stage – growing crops – is certainly one way to do that. And Walmart isn't the first company to suggest making up for the lack of insects with mechanical equivalents. Harvard University developed "robobees" in 2012 that could land on flowers but required a tether to connect them to power.
Walmart's patent includes a UAV docking station positioned next to a field, where, presumably, the bees would be housed in a robo-hive when not being used. It also suggests implementation of user interfaces and docking stations for multiple robobees.