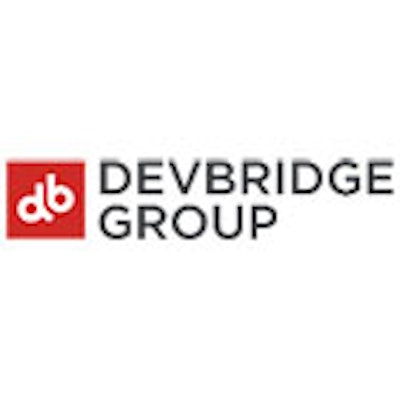 CHICAGO, Nov. 19, 2014 – Devbridge Group has unveiled PowerUp, a project management app for the iPhone that provides the company's clients with  key, up-to-the-minute insights on  projects' financial status, team member activities and time sheet details. It also enables communication with fellow project participants with a single tap.
PowerUp's three defining characteristics, which separate the iOS app from competing companies' offerings, include the aforementioned full project management capabilities, activity tracking and full client transparency, underscoring Devbridge's commitment to transparent relationships. PowerUp's  introduction follows several months of internal beta testing, resulting in the addition of several capabilities deemed beneficial to users.
In essence, PowerUp is a mobile platform that enables Devbridge clients to maximize project efficiencies and overall success.
"PowerUp delivers unprecedented transparency into a project's progress, delivering the highest level reports all the way down to the minutia of detailed user stories," explains Aurimas Adomavicius, Devbridge President. "It provides each team member with a firm grasp of the Agile process, in real-time, including detailed views of active, previous and upcoming sprints [work cycles].
"Specific information includes user story estimates,  sprint velocity and other details that fully illustrate overall team productivity," Adomavicius says. "Team members can therefore transform these and other insights into valuable intelligence to keep projects moving forward within the parameters of agreed-to scheduling and costs."
From the activity tracking side of the ledger—including a comprehensive list of team members and the overall and individual number of project-hours worked—PowerUp provides a 30,000-ft. view of projects with in-depth entry logs tracking time in 15-minute increments. The app provides explanatory summaries of work completed, with information grouped by day and team member for easy scanning of various project components. PowerUp also delivers to the iPhone real-time updates on resource utilization across various practices such as design, development, and front-end quality assurance, among others.
"Support is as simple as clicking a button to call or create a support ticket, which automatically identifies the project manager," Adomavicius says, adding that PowerUp even includes a section for invoicing account information including outstanding and past-due bills. "Its inclusion demonstrates just how fully the app covers every single base in the project management process."
Devbridge's free PowerUp app is available in The App Store. For more information on the app and about Devbridge's full suite of products and services, including complex ecommerce websites, expert UX and engineering expertise in enterprise and highly scalable cloud apps, SaaS mobile platforms and multilingual CMSs, visit: www.devbridge.com.