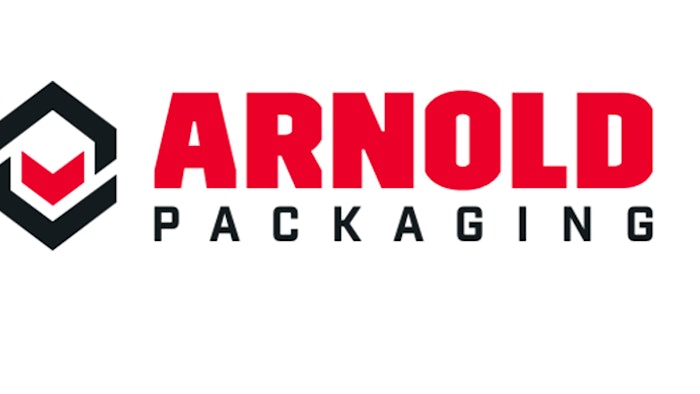 Baltimore — Arnold Packaging, which provides packaging solutions to some of the country's best-known brands, ranging from Lenox China to Saks Fifth Avenue, recently announced an aggressive growth plan as it celebrates its 85th year in Baltimore. 
The family-owned business, which was founded as Arnold's Factory Supplies in 1933 as a small manufacturer of packaging adhesives and inks, has thrived by changing with the times. Today, the company's mix of services includes a Ready Robotics TaskMate robot that can be programmed to meet the specific needs of customers like Stanley Black & Decker, Coty Cosmetics, and DAP Products. 
Arnold Packaging's president, Mick Arnold, a fourth-generation family member, made his first truck delivery on his 16th birthday. Arnold, now 47 says, "We've stayed in business for 85 years by anticipating market needs and making the kinds of investments along the way that allowed us to increase efficiencies for our clients. We've managed to stay really flexible." 
Their 85th year in business also comes on the heels of a period of progress and success. Since 2016, Arnold Packaging's manufacturing division has experienced 94.4 percent growth their workforce has increased by nearly 33 percent. But the recent success is a product of Arnold Packaging's commitment to innovation and ability to embrace change and plan ahead of volatility in the economy.  
In the mid-1950s, the company began manufacturing wood and corrugated shipping containers to serve major mid-Atlantic manufacturers, including Northrop Grumman and Bethlehem Steel. In 2012, Arnold's Factory supplies was ready to expand to other markets when Saks Fifth Avenue moved its distribution center from Maryland to Tennessee and later extended to Toronto Canada. 
President since 1995, Mick Arnold rebranded the company as Arnold Packaging in 2016. In 2017, he launched the company's first break-out division, Arnold Automation, to help customers leverage the benefits of automation in reducing labor costs and increasing profitability.
Shortly after, he formed an exclusive partnership with Ready Robotics to offer the company's TaskMate robot to Arnold Packaging clients, a move that Arnold sees as redefining the manufacturing process.
What's next for 85-year-old Arnold Packaging? Mick Arnold is considering expansion beyond the company's current markets of Maryland, Virginia, Delaware, West Virginia, Pennsylvania and Toronto. He is certain there will be additional investment in what's known as Industry 4.0, which creates what's been called a "smart factory."
Says Arnold, "Industry 4.0 helps manufacturers make informed decisions and solve urgent problems on short notice. It also allows for strong product customization. That's how we've always done business, so we think we're ahead of the curve."