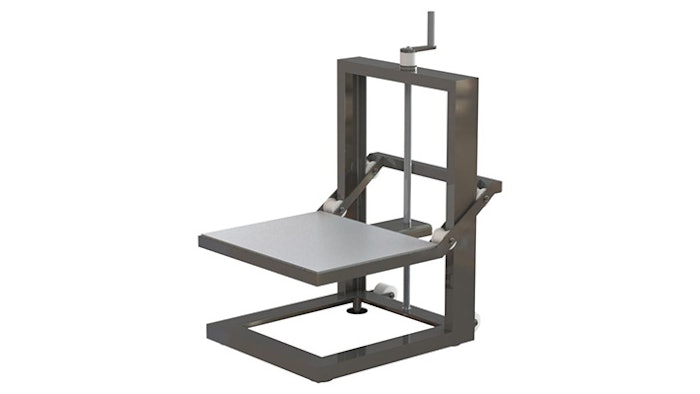 Easy to lift. Easy to clean. Easy to move. That's the EZ Lift 100 Ergonomic Stand.

The EZ Lift 100 features a full turn handle that easily raises and lowers the platform without the risk of cross contamination or the need of employees to remove their gloves to adjust the platform. The Chem-Grate platform is safe to use in a food processing facility and keeps employees from slipping, even in wet conditions. Rollers on the back of the frame make it easy to move this stand throughout your facility.

Constructed of high grade stainless steel and fully seal welded seams, this ergonomic stand is durable and easy to clean. It adjusts 10.50″ with a platform height range of 4.25″ to 14.75″.
The EZ Lift 100 is OSHA-compliant and meets all sanitary design requirements for use in a food or beverage processing plant, and is durable enough to withstand the most demanding environments.
Fusion Tech  www.ftiinc.org