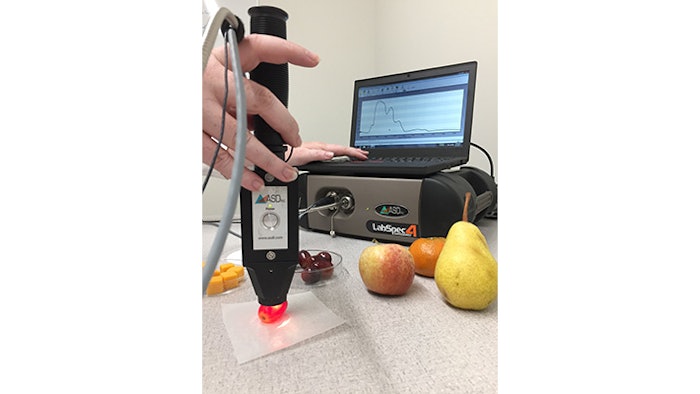 The LabSpec 4 near-infrared spectrometer, equipped with a high-intensity contact probe, offers laboratory-grade performance in a ruggedized, portable design suitable for making measurements wherever they are needed.
The system can be used in the laboratory, satellite lab, at-line or in the warehouse. The instrument's exceptional signal-to-noise provides the basis for building accurate models for quantitative or qualitative materials analysis. Two spectral resolution configurations are available for the optimal measurement of a wide variety of products. Multivariate calibration models can be developed for these portable lab instruments that can then quickly and nondestructively measure a wide range of materials with absolute precision.
LabSpec 4 spectrometers have been optimized for rapid analysis, and are the ideal analytical instruments for fast-moving industrial environments, providing instant results with little to no sample preparation. The LabSpec 4 can evaluate hundreds of samples per day, identifying characteristics in real-time, and measuring multiple properties simultaneously. The LabSpec 4 is ideal for the rapid, non-destructive analysis of various quality traits, including fat, protein, moisture and sugar levels in the food, beverage and dairy industries.
ASD Inc.  www.asdi.com