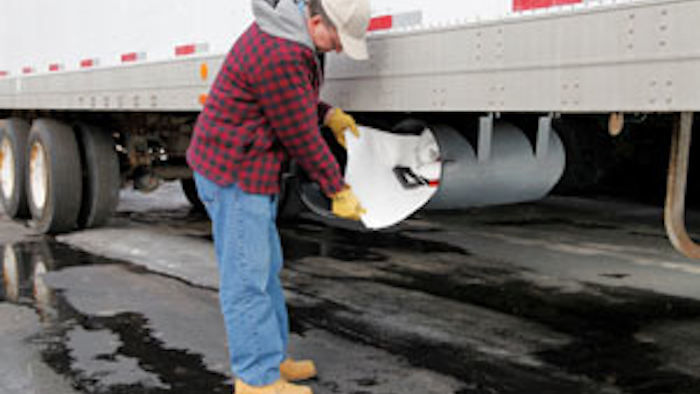 New Pig recently unveiled its PIG® truck-mount spill kit to ensure that your drivers are prepared for leaks and spills at fuel islands and other spill-prone areas. According to the company, this durable kit is further highlighted by:
The inclusion of PIG® oil-only absorbents, PIG® repair putty, a containment pool, a shovel and personal protection equipment.
The convenience of mounting to the truck's exterior to provide quick access to absorbents and other clean-up supplies.
A hinged lid for fast, easy access to spill clean-up supplies.

 

Construction from heavy-duty, UV-resistant polyethylene.
The power to protect contents from harsh weather.
Slots on the base of the kit that allow for easy mounting to vehicles or other flat surfaces at point-of-use locations.

 

The ability to help you comply with 29 CFR 1910.120(j)(1)(vii), 40 CFR 112.7, 40 CFR 122.26, and 49 CFR 173.3(c)(1).