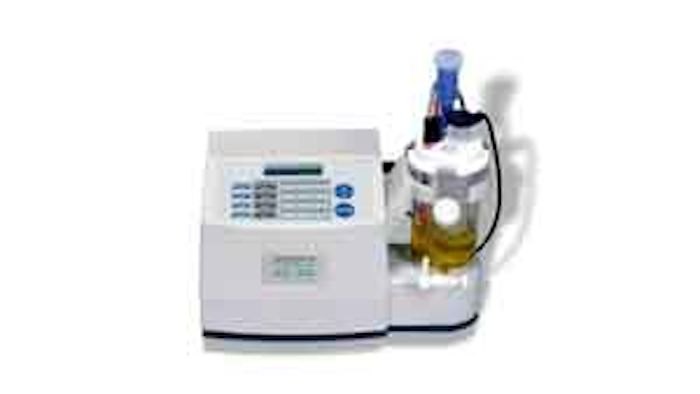 JM Science have announced the release of their newest AQUACOUNTER® Coulometric Karl Fischer Titrator model AQ-300. With features like a fritless cell option, the AQ-300 is designed to deliver fast and accurate results. This coulometric titrator has:
Six built-in calculation modes to accommodate solid, liquid and gas samples.
A statistics package with one-touch calculations.
Four files with preset conditions that can be stored in memory to allows instant recall of data for up to 20 samples.
A built-in detector to monitor the titration status.
Balance and computer interfaces for GLP and ISO documentation.
A choice of ion exchange or fritless cell system
A choice of thermal printer or impact printer.
Printout contents that include date, sample number, measurement value (µgH20), sample quantity, moisture content, mean value, standard deviation, CV, moisture quantity-time curve, and other preset titration parameters.
CE approval
An international voltage input (100-240V)
The option of printing results or downloading to a PC.
Download software for transferring results to a laptop or PC.
john@jmscience.com
www.jmscience.com