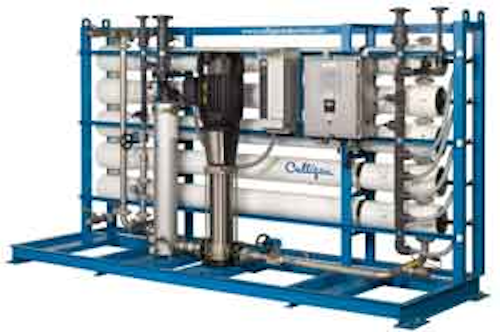 Processing companies depend on clean water — such as for boiler feed water make-up, recycling to cooling towers, improved process times, and overall production quality and consistency — throughout their business; some even reuse grey water in other parts of their manufacturing process. According to Culligan, it has redefined industrial water treatment with its custom-designed Matrix Solutions industrial water treatment system that:
Ensures the right contaminants are removed and the right water quality is achieved.
Improves profitability by optimizing limited water resources.
Enhances environmental compliance and sustainability through water reuse and brine reclamation.
Extends equipment performance and improves operational efficiency.
Uses Culligan's electronic controls for reverse osmosis and water softening technologies.
Features a mix-and-match modular design preconfigured to work on a simple global platform, while meeting specific requirements.
Gives you the option to choose advanced electronic capabilities, such as remote monitoring and telemetry options.