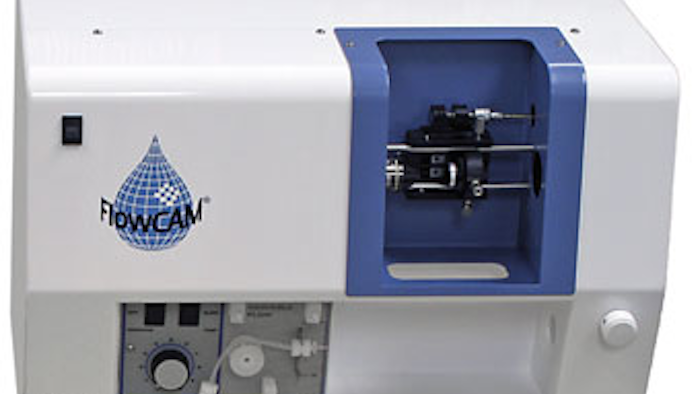 The new FlowCAM V-1000 particle vision instrumentation from Fluid Imaging Technologies has the same automated particle and cell imaging and analysis capabilities as the original FlowCAM, but with a lower cost and more compact footprint. The system also:
Provides visual documentation of product contamination.
Verifies product quality.
Takes high resolution, full color digital images of particles and cells in a sample.
Saves images for further analysis.
Measures particle size, length, width, shape, ESD and dozens of other parameters in real time.
Comes pre-loaded with VisualSpreadsheet© V2.0 particle vision instrumentation software.
Chem Show Booth #616
lew@fluidimaging.com
www.fluidimaging.com