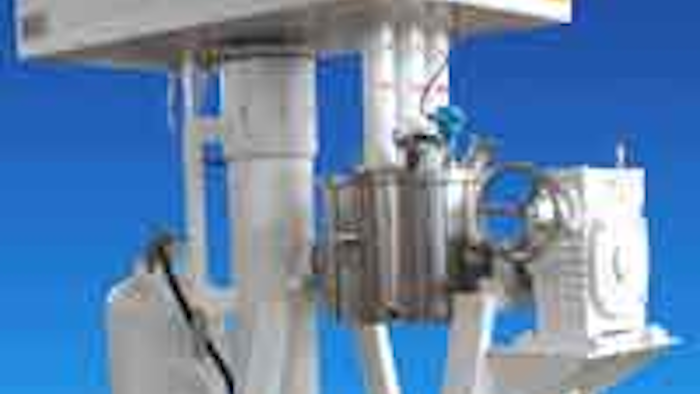 Charles Ross & Son offers its VersaMix Model VMC mixer with:
A manual vessel-tilting mechanism to allow 120° tilting for full discharge and thorough cleaning of the vessel after completion of the mixing cycle.
Many sizes ranging from 1 to 750 gallons of working capacity.
The combination of up to 3 separate agitation systems, such as a 3-wing anchor, a high-speed disperser and a high-shear rotor-stator mixer.
An air/oil lift system to raise and lower the agitators from the mixing vessel.
Vacuum operation, which includes special charging openings and light built into the vacuum cover.
A jacketed mix vessel for heating or cooling.  
Compatibility with viscous dispersions and emulsions with viscosities up to 1 million centipoise.
Availability for no-charge testing or in-plant trial rentals prior to purchase.