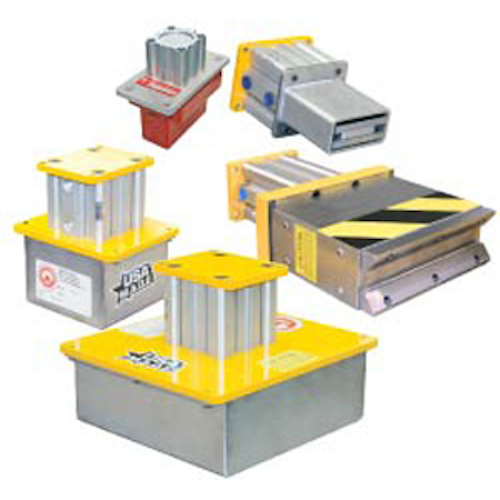 Industrial Magnetics Inc. recently expanded its patented line of Magnetic Cylinder-Actuated Transporters® for use in place of vacuum cups or grippers when lifting and moving stamped, forged and hydro-formed parts, tubes, castings or complete part assemblies in manual or automated applications. These Magnetic Transporters® additionally deliver:
Instantaneous pickup and release that doesn't require electricity.
The ability to grasp odd shaped or formed parts.
Accommodations for applications ranging from 26 ga. to 3/4 inches (W) steel with weights from 5 to 689 pounds, depending on the size and shape of the part. 
Material-handling safety and minimized shop air costs.
Effective operation in any orientation.
A slim profile.
Suitability for lifting in and out of totes, bins or other hard-to-maneuver applications.