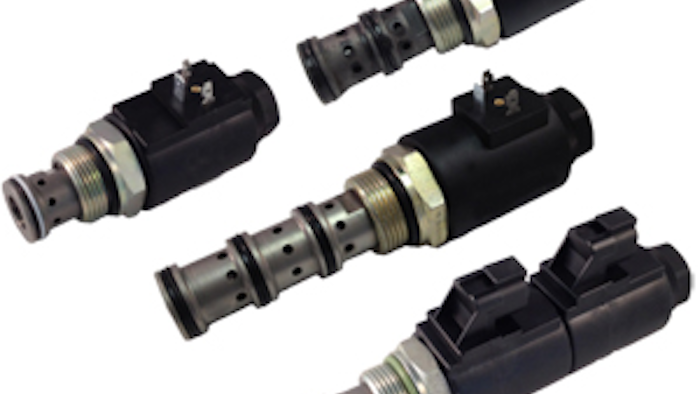 Comatrol introduces its SV15 high-flow spool-type solenoid valves to control flows up to 60 LPM (16 GPM), providing you with a technical alternative to some CETOP D03 (NG6) valves.  Moreover, the company says that this collection of 11 new cartridge valves delivers:
On-off directional flow control.

4 cavity sizes — 08, 09, 10 and 15 — and flow ranges from 6 to 60 LPM (1.6 to 16 GPM). 

A rated pressure of 210 BAR (3,000 PSI) on SV15 valves, based on NFPA fatigue test standards at 1 million cycles.

Higher flow capacity due to the larger cavity provided by the 15 size than many similar cartridge and CETOP D03 products in the market. 

Optional features that, depending on the valve, include a 300-micron filter to protect the actuator from large particles, a push-pin manual override, coils with diodes and AC current.