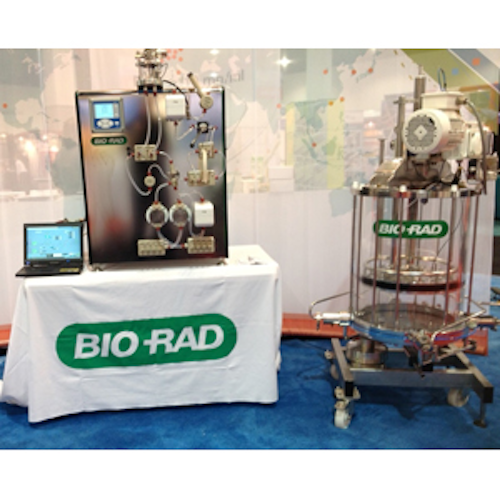 According to Quattroflow, its QF-150 Series biotech pumps contribute toward an ideal solution for the chromatography purification process as a result of:
Flow rates from 1 to150 LPH (0.26 to 40 GPH) at maximum discharge pressures of 6 BAR (87 PSI) and temperatures ranging from 80º to 130ºC (176ºF to 266ºF).
A controlled low-pulsation flow for stable process control.
Low-shear operation for delicate product and media handling.
High turn up/down capabilities for scalability.
A pump chamber with a 70-mm (2.75-inch) diameter.
A stainless steel housing, as well as EPDM valves and diaphragms.
Availability of single-use configurations, whereas the multiple-use versions are designed for clean/sanitize-in-place applications and completely autoclavable.
3.1B, CFR FDA and USP Class VI certifications.