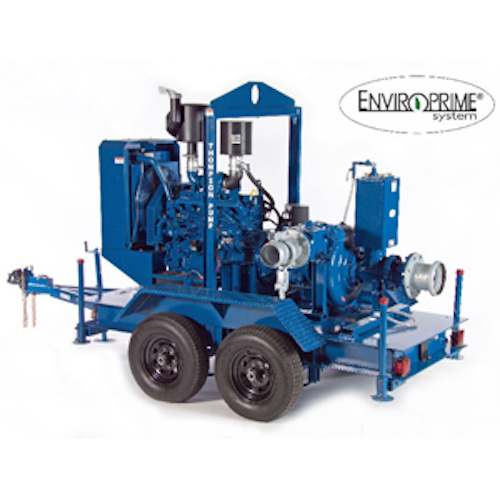 Thompson Pump recently released its Enviroprime System portable pump with reliable automatic priming, and the environmental advantage of not spilling pump fluids during initial priming and continued priming throughout operation. Features include:
Capacities up to 11,000 GPM.
The flexibility to handle chemicals and wastewater.
The ability to handle solids up to 4 inches in size.
Heads to 430 feet.
Availability in sizes from 2 to 18 inches.