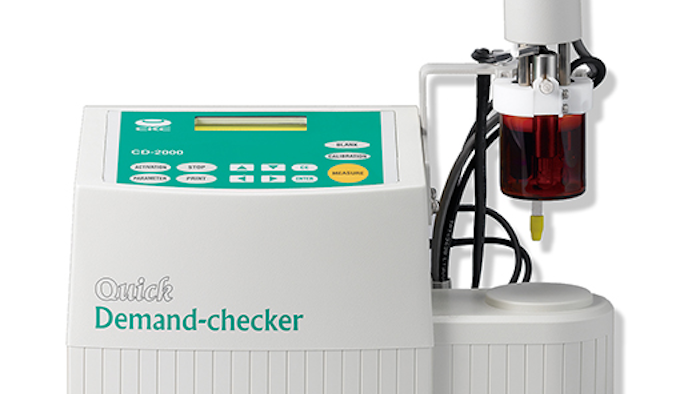 In the past, the amount of chlorine to be added to water was determined by measurement of residual chlorine in water. JM Science introduces the CD-2000 which measures the amount of chlorine consumed by ammonia, iron, manganese and other organic materials and providing advance information as "Chlorine Demand" in raw water. A corresponding amount of chlorine is added for clean water with a consistent level of residual chlorine. The unit may be used for daily control and research purposes.

The CD-2000 measures chlorine demand in drinking water, waste water, rivers, lakes, dams, wells and sea water quickly and easily. It has accurate measurement without interference by turbidity or color of the water and allows determination of volume of chlorine to be added (correct volume of chlorine can be determined in advance).
For more visit www.jmscience.com.