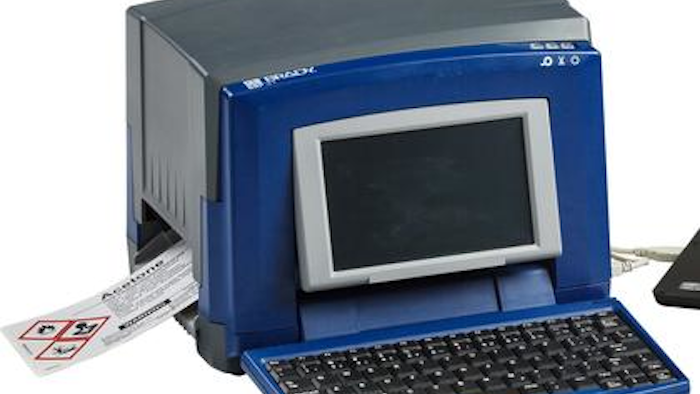 Brady, a global leader in industrial and safety printing systems and solutions, today released a new GHS Labels app as part of its Brady Workstation label-creation platform. This new app makes aligning w
ith  the Globally Harmonized System of Classification and Labelling of Chemicals (GHS) simpler by featuring easy uploading and storing of Safety Data Sheet (SDS) information, and label creation capabilities.
 "After spending time with customers to understand how they planned to take on the new GHS standard, we confirmed that the data from SDSs is at the very core of process," says Candace Spears, global product manager for safety and facility ID software at Brady.
 With this in mind, the GHS Labels app was designed around SDS information. That means users can easily setup and maintain a chemical database by importing the SDS content for any chemical. Once this chemical information is setup, users simply pick a chemical, pick a size and print the needed labels.
 "With the right information stored in Brady Workstation's GHS Labels app, chemical labels can be created and printed whenever you need them to keep your facility safe and compliant," adds Spears.
In additional to the GHS Labels app, there are five apps currently available to download: the Custom Designer app, Pipe Marker app, Arrow Tape app, Lockout Writer app and Express Signs app. More apps will be released throughout the year to align with common industrial labeling needs. Some apps are free, while others are paid with the option of a 14-day free trial. Once created, the labels can be printed on Brady's BBP®31, BBP®33, BBP®85 and GlobalMark®2 printers. If you don't have a printer, you can send it to bradyintl@bradycorp.com for printing.
For more visit www.bradyid.com.