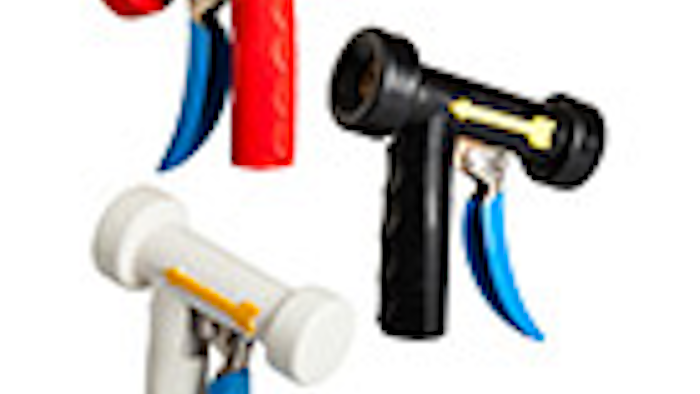 Introducing a Rear Trigger Heavy Duty Spray Nozzle for washdown service. The model RT12 is available in bronze and stainless steel material
 and with replaceable rubber body covers in either black, red or white. The white cover is FDA approved. The model RT12 is rated for a max operating temperature of 200 degrees F at 200 psi. Easy operation, comfortable hand grip, stainless steel valve stem and heavy duty construction are some of the features of the RT12 spray gun.
ARCHON Industries, Inc.