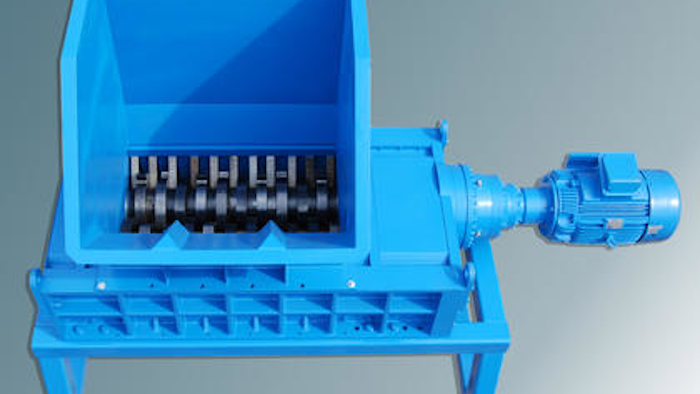 The TASKMASTER® TM3042 Shredder is designed to handle the heaviest shredding applications quickly and efficiently.
This twin shaft shredder is suitable for a variety of shredding applications that require high power, large throat opening and extra heavy-duty construction. The TM3042 reduces a wide range of bulk solids up to 80% including pallets, steel drums, electronic components, solid propellants, hard drives, plastic, hazardous waste, wood, documents en masse, tires and more. The unit cuts storage and disposal costs, reduces scrap and helps in the safe disposal of hazardous or substandard waste. 
Franklin Miller Inc.