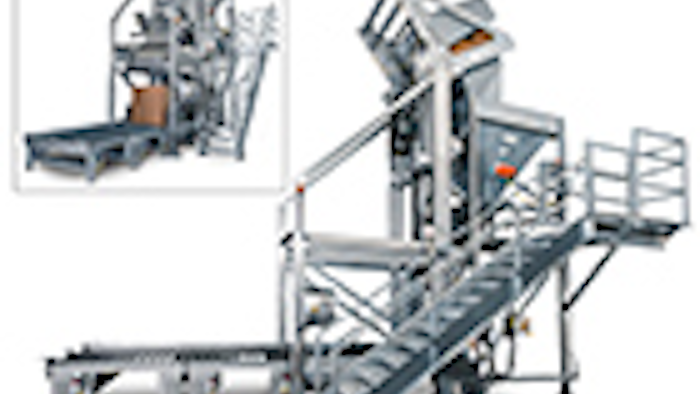 This bulk container dumper is designed specifically for processing applications handling non-free flowing, high bulk density
materials. Process-specific features of this bulk container dumper include specially milled 304-2b stainless steel sheet that has a greatly reduced coefficient of friction relative to typical flat sheet, for improved material release during infeed, and faster, more thorough cleaning during changeovers. Additional design features that speed changeovers and improve product safety include: the elimination of internal angles that could harbor contaminants; the use of rounded-radius framework turned 45 degrees to horizontal to speed moisture run-off; and sub-assembly designs that enable single-operator access, removal, and replacement. The thick-wall, 8-inch by 6-inch, stainless steel chassis ensures stable, heavy-lift performance during the raise-and-rotation sequence of the 2,500-pound loads at a 16-foot dump height.
National Bulk Equipment, Inc.