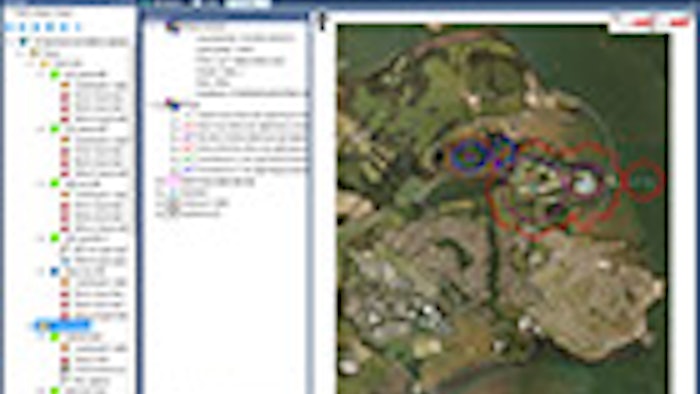 DNV GL's new Phast 3D Explosions software module enables advanced 3D modelling, increasing both the accuracy and detail of
explosion hazard evaluations as well as information about the speed of vapour cloud explosion (VCE) analyses. Phast software is used to model safety aspects of design options for proposed new facilities and for operational changes in existing facilities. The software examines the progress of a potential incident from the initial release of hazardous substances to far-field dispersion including flammable and toxic effects. The analyses take numerous parameters into consideration including variables such as wind direction and speed.
Key features of Phast 3D Explosions software:
• Detailed vapour cloud explosion (VCE) modelling. Explosion modelling explicitly considers the interaction of the flammable cloud and identified regions of congestion and confinement in three dimensions, resulting in more realistic assessment of blast potential.
• Development of combined hazard contours. Supports the development of combined hazard contours associated with a range of scenarios, weathers and outcome types. This allows for direct and ready communication of results.
• Consideration of directional effects. The wind direction influences the magnitude of the resulting hazard as well as the potential for interaction between a dispersing flammable cloud and regions of congestion and confinement. The ability to place emphasis on directions of interest helps improve understanding of these influences.