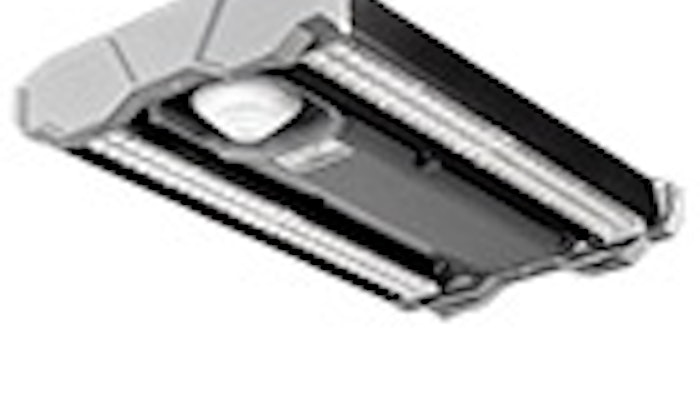 Digital Lumens announced the expansion of the DLE line of intelligent LED fixtures, with a new 48,000 lumen fixture, 4000K color temperature versions and aisle and diffuse optics for the 12,000, 18,000 and 24,000 lumen fixtures. The new 4000K color temperature fixtures, as well as the diffuse optics
options, are specifically designed for retail environments, sporting facilities, and other applications that require warmer color temperatures and maximum efficiency with minimal glare.
The Digital Lumens product family includes the DLE, ILE and HLE fixture families, which feature Digital Lumens' intelligence in every fixture.
The DLE family includes IP52-rated fixtures in 12,000, 18,000, 24,000 and 48,000 lumen output versions – with a broad range of optics options, and color temperature choices for maximum value and flexibility.
The ILE family is a rugged group of IP65-rated fixtures rated for use in wet environments and a broad range of operating temperatures. The fixtures are available in 13,000, 18,000 and 26,000 lumen output versions.
The HLE family is designed for environments requiring Class I Div 2, Class II Div 2, and Class III safety certifications, and is ideal for hazardous environments including grain processing, chemical processing, refineries and others. With an IP65 rating, the HLE fixtures are available in 13,000, 18,000, and 26,000 lumen output versions.
Digital Lumens