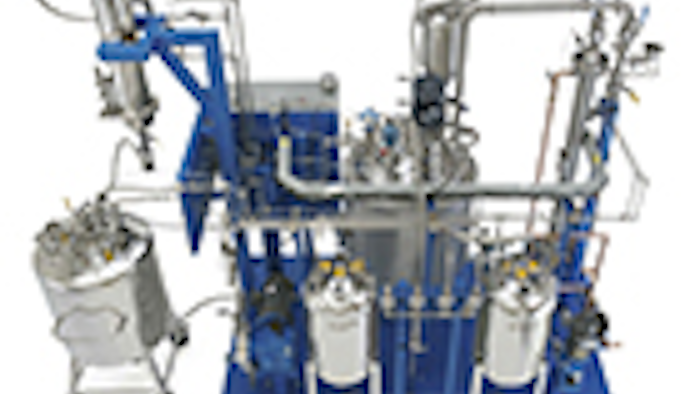 Pope Vessels and integrated processing systems are utilized in production, pilot plants and labs for processing pharmaceuticals, biomaterials, foods and specialty chemicals. High quality materials, welding, and finishing assure integrity and validation in
sanitary, ultra-high purity and hazardous applications. ASME stamping is standard; CE/PED, and other certifications are available. Other options include mixers, pumps, plumbing/valve manifolds, instrumentation, controls, filters, lifts, heating/cooling systems, CIP, SIP and other features. They are fabricated with 316L stainless steel, with other alloys such as Hastelloy, finishing levels and coatings also available. Custom designed complete turnkey skid mounted systems, from 1 to 1000 liters, are offered incorporating blenders, reactors, fermenters, nutsche filter/dryers, extractors, distillation columns, feeders, multiple vessels, control systems, etc. 
Pope Scientific, Inc.