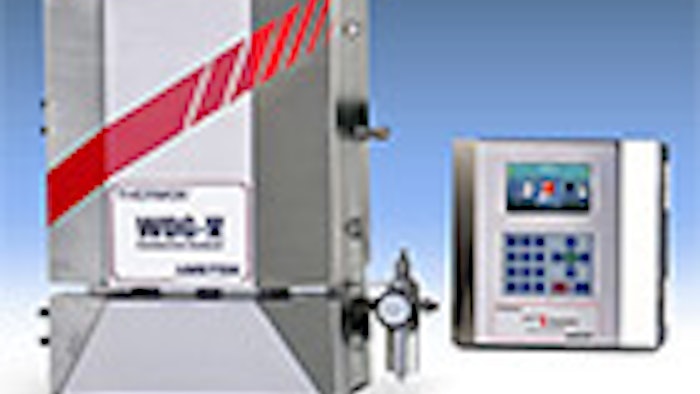 AMETEK Process Instruments introduces a new extractive combustion gas analyzer for petrochemical, coal, pulp, paper and other power producing
 industries. As the first instrument in its class to be third-party certified for SIL-2 implementation in Safety Instrumented Systems (SIS), the Thermox WDG-V offers a solution for combustion process control and safety. The analyzer monitors hot, wet flue gas for excess oxygen and also allows operators to lower emissions of NOx, CO and CO2 and improve operating efficiency in power generation and petrochemical refining. It also monitors methane for safe burner startup.
Unique features of the new combustion analyzer include:
An improved aspirator design with larger orifice sizes and improved response times even with flame arresters installed
Low-flow sample alarm that monitors combustion gas flow at the sensors and provides an indication of low sample flow
Automatic verification of cell and detector response to ensure proper accuracy and operation
Cell and detector age tracking for proactive calibration or service scheduling
The analyzer mounts directly to the process flange and is heated to maintain all sample wetted components above the acid dewpoint. Its air-operated aspirator draws a sample into the analyzer and returns it to the process. 
AMETEK Process Instruments