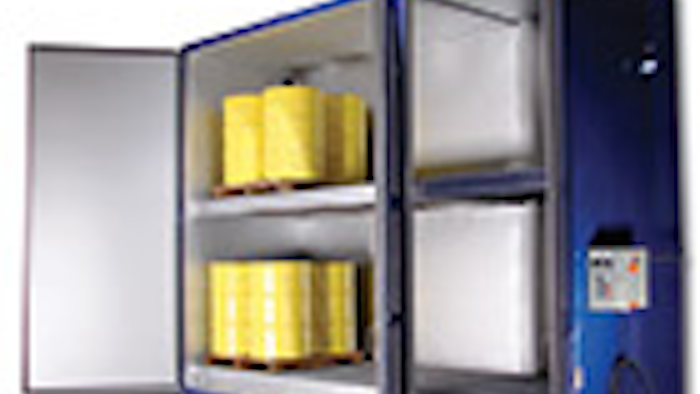 Benko Products, Inc. announces that its Sahara Hot Room Model S24 quickly melts hard-to-melt material in drums or totes, without degrading the product. The S24 heats 24 drums on
pallets or six totes with saturated steam, hot oil or hot water up to 200 psig. The heating capability of each room is designed based on the customers' needs. The rooms are fully insulated and features steel construction, built-in spill containment and is portable - just pick up with a forklift. The oven is shipped completely assembled and tested for easy installation. Options include air circulation, exhaust capabilities, precise state-of-the-art digital temperature control with overtemp protection and an outdoor use package.
Benko Products, Inc.