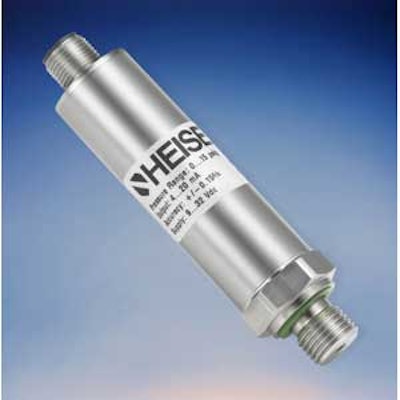 Ashcroft now offers its Heise® HPK compact pressure transducer to bring Heise® dependability and precision to a cost-effective analog output device. The Heise® HPK is further highlighted by:
Current or voltage outputs to indicate readings from vacuum through 20,000 PSIG and absolute ranges to 150 PSIA.
An advanced sensor design that delivers long-term stability and ±0.15 percent full-scale accuracy.
All welded stainless steel construction to ensure durability and media compatibility.
Your choice of pressure and electrical connections.
Authentication with a 9-point NIST-traceable calibration report.