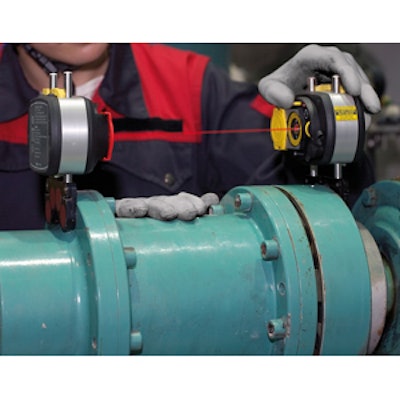 LUDECA recently launched its sensALIGN intelligent sensor system, which combines PRUEFTECHNIK's patented intelligent sensor technology into the ROTALIGN ULTRA iS platform, for machinery alignment. According to the company, the sensALIGN system also grants:
Alignment results in 3 easy steps — enter dimensions, measure and view results.

Instantaneous data acquisition and real-time results display — with guaranteed 100 percent accuracy under even the roughest of field conditions.

Automatic consideration of the effects of ambient vibration, acceleration of rotation, backlash, speed of rotation and other factors in determining the quality factor of alignment readings.

A user-friendly interface that makes the ROTALIGN ULTRA iS faster, while still collecting thousands of measurement points with its patented Continuous IntelliSWEEP method.

Fast and easy alignments as a result of onboard intelligence.

Suitability for long-term, stand-alone monitoring of machine positional changes, as well as routine everyday shaft alignment.