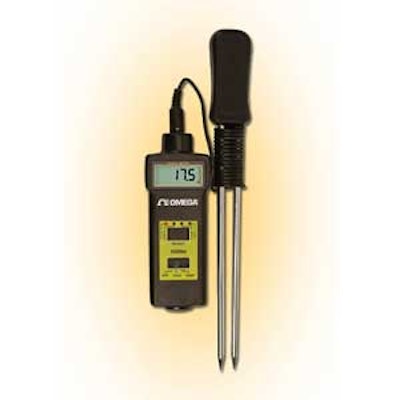 OMEGA Engineering has developed the HGM68 Series handheld digital grain moisture meter that comes with:
Fast and accurate measurement of moisture and temperature in allotment, acquisition, storage and machining of packed grains.

Minumum/maximum memory with data hold.

A large 3-digit LCD and a red LED application indicator.

A rugged, yet lightweight design.

CE compliance.