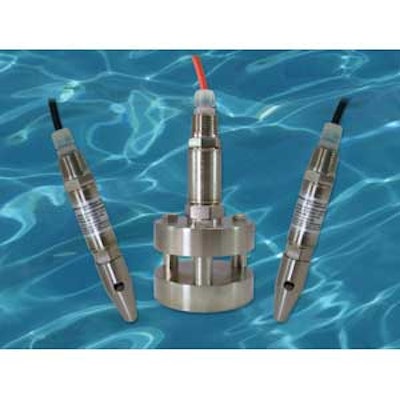 American Sensor Technologies now equips its AST4500, AST4510 and AST4520 liquid level sensors with 1/2-inch NPT male conduit fittings before the cable interface because some customers prefer to install conduit over cable, which is beneficial if the sensor is going to be exposed to a liquid incompatible with the material. According to the company, this configuration is additionally characterized by:
Conduit to protect the cable from the work environment, especially for installations in which the level sensor is threaded into a tank.

Pressure ranges as low as 0 to 1 PSI (27.68 inches water column).

Voltage output signals chosen for applications with low power and current consumption, whereas 4 to 20 mA is used for long-distance transmissions.
Extra stability in turbulent tanks.
Suitability for remote monitoring and telemetry applications in which liquids and gases are in hazardous environments.

Compliance with Class I, Div. 1 intrinsically safe, Groups C and D, when installed with a barrier, as well as American Bureau of Shipping certification.