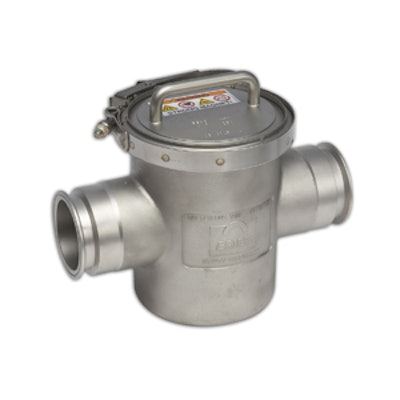 Eriez® Mfg. Co.'s ProGrade® Model B ferrous traps offer unmatched protection for sensitive processing equipment, such as pumps — at an affordable price. According to the company, the magnetic traps:
Preserve product purity by removing small particles of magnetic scale, rust and fine iron contamination from liquids or slurries.

Are available in Rare Earth and Xtreme® Rare Earth magnet strengths, enabling professionals in diverse industries to choose the ideal level of protection for their specific application.

Feature all stainless steel construction and glass bead surface finish.

Are designed for product and clean-in-place (CIP) temperatures up to 250°F and pressures up to 150 psi.
eriez@eriez.com
http://prograde.eriez.com/Products/PROGRADE/PGTraps/