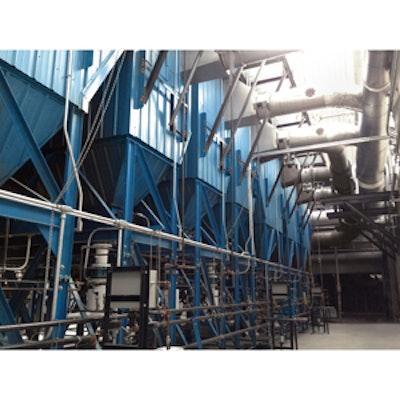 Tri-Mer Corp.'s highly efficient UltraCat Catalyst filters remove particulate and NOx at 350 to 700ºF.  According to the company:
Acid gases (SO2, HCl and HF) are removed with integrated dry sorbent injection.

Mercury and dioxins are also controllable. 

If only PM or PM+ SO2

 

are involved, the filters are highly efficient at temperatures to 1650ºF.

Features include collection efficiency typically below 0.001 grain/dscf (2 mg.Nm3), compatibility with heavy particulate loadings and NOx removal up to 90 percent.

Systems are proven for Boiler MACT compliance, glass furnace emissions, waste incineration, pyrolysis, biomass /coal combustion, applications requiring removal of any combination of PM, NOx, SO2 , HCl, dioxins, mercury.