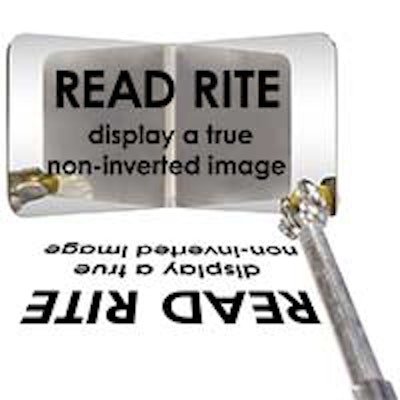 The new Read Rite™ telescoping inspection mirror from Industrial Magnetics Inc., allows you to see a non-inverted image of numbers, letters, symbols and pictures in difficult viewing locations for the utmost accuracy in observation. According to the company, the mirror:
Shows the numbers as they would appear if they were visually accessible to the eye, eliminating deciphering or transcription errors.

Measures 3 ½ by 2 inches and is constructed of non-breakable, stainless steel and is mounted to a telescoping hex rod with a double-ball hinge for 360-degree rotation and stability.

 

Weighs ½ pound, measures 15 ½ inches collapsed, extends to 28 ½ inches long and features a non-slip, solvent resistant gripped handle.