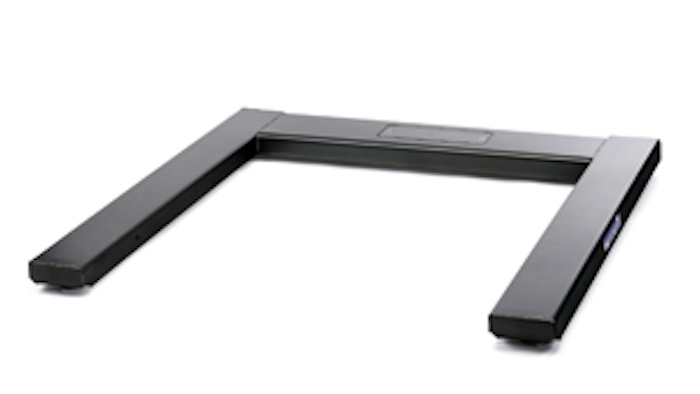 Mettler-Toledo Intl. Inc.'s PTA464 U-shaped floor scales are customizable to meet a variety of weighing needs. According to the company:
The low-profile pallet scale is ideally suited for the dry environments found in the warehousing, discrete manufacturing and shipping/receiving markets.

The U-shaped platform simplifies the job of loading pallets and containers onto the scale.

 

There are no ramps or pits, so the scale costs less to install, saves space and speeds up loading and weighing.

Eliminating ramps reduces the opportunity for injuries and accidents, as workers using a forklift, pallet jack or powered walkie to load the scale are no longer required to drive up a ramp or across the scale platform.

All models are available in capacities from 1,000 pounds up to 5,000 pounds.