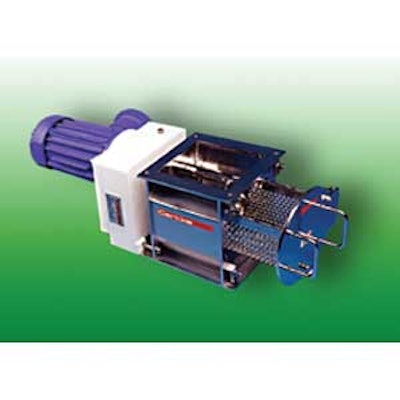 Powder Technologies recently unveiled its Gericke Nibbler as an economic alternative to hammer mills and more complex equipment for the consistent size reduction of materials and agglomerates. Other features include:
The capability to cut and grate with minimal fines generation at a low rotational speed.
The ability to handle capacities up to 20 tons/hour.
Optimized de-agglomeration after drying, spraying or mixing; after storage in silos, big bags, sack tip stations and containers where compaction may occur; prior to secondary processing, such as milling, grinding, and feeding; before pneumatic or mechanical conveying; and reprocessing of oversize or waste materials.
Low power consumption and little to no heat generation.
Availability of custom or hygienic units for food, pharmaceutical and hazardous applications.