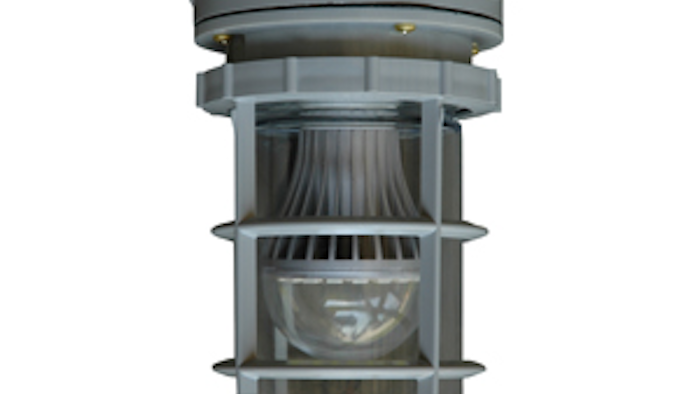 Larson Electronics' Magnalight.com offers the HAL-SLED-10 as an explosion-proof LED strobe light with a non-metallic housing that's designed to resist the damaging effects of corrosive chemicals, vapors and salt water. According to the company, the light features:
High-output LED illumination and a high-strength polycarbonate housing.

It provides protection against rust and corrosion in damaging hazardous environments.

It is available with a variety of mounting, power and light color options.

The housing is constructed of heavy duty polycarbonate.

Fitted with a high-output 10 watt LED bulb, it provides highly visible flash that is ideal for use as a warning or indicator signal.

It is well-suited for use within industrial or offshore oil platform applications where high visibility under dusty, clouded or foggy atmospheric conditions is important.

The LED lamp adds further value through its 50,000 hour operational life.

Approvals and certifications include a Class 1 Division 2 explosion proof approval, UL595 and 1570/1571 marine and wet location approval, NEMA4x and USCG acceptance.
sales@magnalight.com

www.magnalight.com