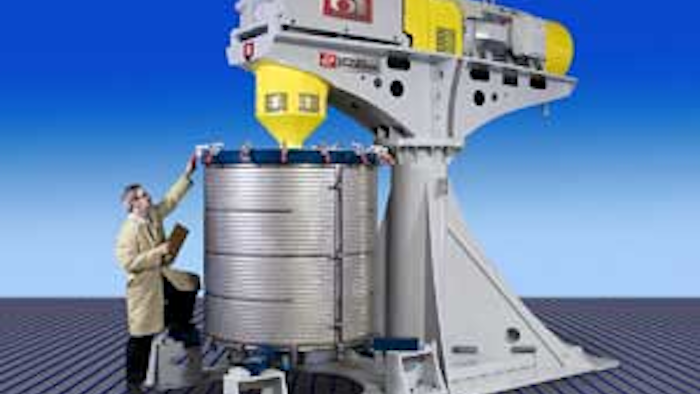 Union Process has built an S-400 wet-grinding Attritor — the largest batch Attritor ever built by the 66-year-old company. The company says that the S-400 also provides:
The capability to grind material up to 10 times faster than traditional ball mills.
A large tank that accommodates 12,000 pounds of through-hardened carbon steel grinding media.
A simple-to-operate, energy-efficient mill that doesn't require material premixing.
A new frame design utilizing a pivoting drive cantilever to ease removal of the agitator shaft for maintenance and cleaning.
A 400-HP, totally enclosed fully cooled, inverter-duty motor with a heavy-duty variable-frequency drive controller.