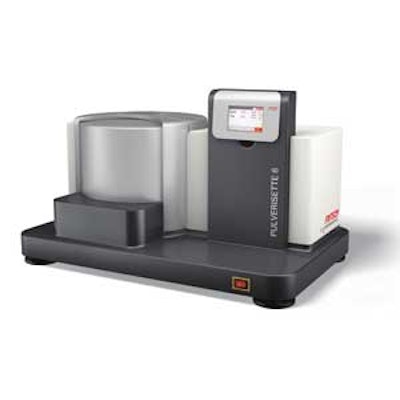 FRITSCH introduces its PULVERISETTE 6 Premium planetary mono mill for wet and dry grinding, mechanical alloying, mixing and homogenizing with reliable results down into the nano range. According to the company, the PULVERISETTE 6 Premium is further equipped with:
High centrifugal acceleration for fast, high-performance grinding.

A more powerful and safer design due to double drive power and automatic clamping of the bowls.

Fully automatic grinding bowl imbalance compensation.

ServoLOCK motor-driven grinding bowl clamping.

A convenient touchscreen with a color display.

Tightly sealed grinding bowls — even under overpressure — also outside the mill.

Easy operation.