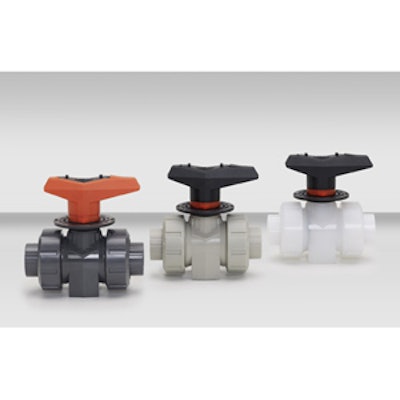 GF Piping Systems LLC's new metering ball valve type 523 features improved flow control, easy actuation, new scale and display, and a large material range for application versatility. According to the company, it also offers:
Suitability for metering tiny media quantities and sampling.

A special V-notch ball with 180-degree turn rotation capability.

A circular scale that makes it extremely easy to read from all possible angles.

Availability in a wide range of materials, including PVC, polypropylene (PROGEF standard) and PVDF standard (CPVC and ABS are available on request) in 3/8- and ½-inch sizes.

Easy actuation with the EA21 actuator and positioner.

Integrated stainless steel mounting inserts.

PTFE ball seals.

Built-in threaded inserts.

Standards are available for ASTM, ISO, JIS, and BS.