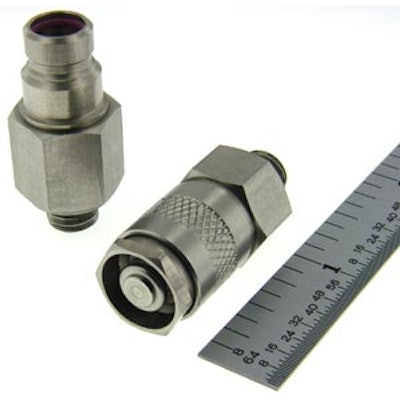 Beswick Engineering Co. Inc.'s QDI3L/QDE3L series dry break quick disconnects offer a connected length of less than 2 inches (50.8 millimeters) with a maximum body dimension of only 9/16 inch (14.3 millimeters) hexagonal. According to the company, series also offers:
Small size with an effective orifice that is substantial — 0.180 inch (4.6 millimeters).

A design that prevents liquid or gas from leaking during connection and disconnection.