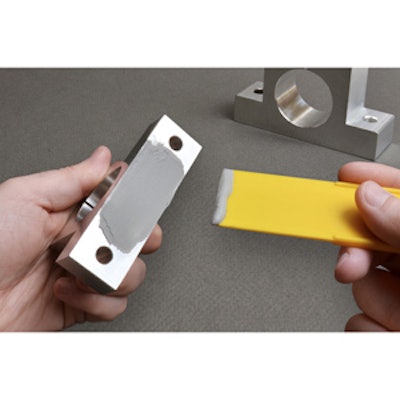 Master Bond Inc.'s Supreme 10HT is a versatile system that combines high shear and peel strengths with convenient handling. According to the company, this one-part system:
Eliminates mixing and cures in just 60 to 75 minutes at 250°F.

Can withstand severe cryogenic temperatures to extreme heat with a temperature range of 4K to +400°F.

Offers exceptional physical properties including tensile shear strength in excess of 3,600 psi and T-peel strength up to 30 pli.

Features flexibility and toughness that enable it to resist thermal cycling, mechanical shock, vibration and stress fatigue cracking.

Can also withstand exposure to a wide variety of chemicals, such as water, oils, fuels, solvents, acids and bases.

Offers processing advantages — the viscosity remains constant and will not thicken with time, the working life is unlimited at room temperature and it is room-temperature storable.

Is NASA low outgassing approved.